ohhhhh I was tagged again *jumps for joy* I try to catch up with these things as I love answering questions and getting to know my other book bloggers. So let's see here….
I got tagged by Inkblottings (please visit, it's a beautiful insightful blog!)
Rules are as follows:
Answer the questions below
Credit the creator: Jamie @ ALittleSliceofJamie
Tag at least 5 people
Have fun and eat cookies. Or ice cream. Yeah let's go for ice cream.
Let's go to the questions now shall we?
1. Where do you typically write your blog posts?
– on my PC known to DESTROY MY ENEMIES WHILE I WATCH WITH GLEEEEEE! *ahem* got carried away there didn't I?  Or I write them on my tablet (Ipad) when I'm watching TV with the husbando.
2. How long does it take you to write a book review?
–  An hour at the most. It's the posting on other book sites that takes the most amount of time but that's what Ctrl+C is for. 🙂
3. When did you start your book blog?
– Oh lordy. Back in the day of 2008. To be more precise, Summer of 2008. I had to go on hiatus due to life issues but I'm slowly getting the ball rolling again for 2018!
4. What's the worst thing about having a book blog in your opinion?
– The ones that just don't like to respect your opinion and feel the need to insult you because they just don't agree with your views. You know there's such a thing as to respectfully disagree right? You can say "Well I liked the book because of <enter characteristics here> but I can see why you didn't like this book.." this sounds respectful doesn't it? instead of saying: "Oh holy shit you are so wrong what the hell is wrong with you, you suck get out of my face" This type of behavior is so juvenile and blatantly stupid. Why don't you get out of my face and come back when you've had a bunch of adult cookies and milk and then come talk to me in a more respectful manner?
– Another thing. When people say "They feel bad for DNF and they don't know what to do with the book and are afraid to tell the Author/Publishing company"
You know what I think of when I hear/see people say this?
I think of this: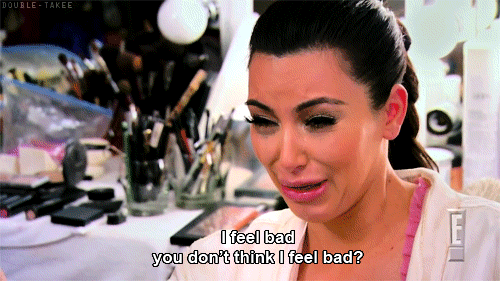 Spare me the drama.
Why are you afraid to do it? did you suddenly forget this is YOUR opinion and believe it or not homies you ARE going to come across books you WILL NOT LIKE. Let them know. Albeit do it respectfully. If they get angry and start yelling at you then they're in the wrong industry. People are going to not like their work. It's part of the job.
– Word of advice? DO NOT BE AFRAID TO ONE STAR BOOKS. It happens. Move on to the next book before you start developing a reading rut. Those are more unpleasant than having to write a bad review.
5. What is the best thing about having a book blog in your opinion?
– The Community!!!!!!!!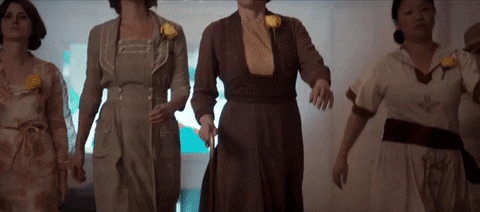 I love you peeps! you provide me with so many books to add to the TBR! your opinions may differ from mine and it's wonderful to see we're not mindless drones! I love to see what's in your mailbox! I love to read what you're up to! this is one of the most friendliest communities I have ever been part of and I'm proud of it. We keep reading and we keep going! never stop doing what you love to do!
6. What blog post have you had the most fun writing so far?
– Everything I post is fun. Even the horrible reviews because I start ranting and raving and it feels good to let it out. Remember lovelies, this is a hobby. Not a chore. Everything about it should be enjoyed.
7. What is your favourite type of blog posts to write?
– I like ones like Book Blogger Hop, or tags like the ones I'm writing now because we get to know each other. And I meet new people and new blogs to read through!
8. When do you typically write?
– After I finish a book, or when it's that time of the day for the post. I don't really spontaneously decide to post something and write about it unless it's something I have to share with all my book blogging friends.
9. How do you write your book reviews? With a cup of coffee or tea? With Netflix? Cuddled up with your fur baby?
– I miss my furbaby. He would be with me while I would type of my reviews. But usually nowadays it's with whatever drink is on my desk and my headphones on listening to music (mostly synthwave because it helps me focus)
10. When do you write your book reviews? Right after finishing the book? Two weeks after finishing the book?
–  I usually write them in a notebook that's filled my reviews because I add notes and gives me a framework to what to write about when I post. This happens right after I finish the book as everything is fresh in my mind. Once I write everything on paper, then it goes to more coherent wording on the desktop 😀
11. How often do you post?
– Whenever I finish a book I schedule reviews on Tues/Thurs. Otherwise the rest are quiet or I get tagged 😉 I stopped feeling pressured to having to post constantly. It starts feeling like a chore if this happens. That's  not the point of the book blog. This is my hobby and I'd like to enjoy it for as long as possible.
Well! that was fun wasn't it? I enjoyed doing this one! If you would like to participate please feel free to do so and grab the questions and please give credit (as stated in the rules). And let me know if you did this or not. I would love to see your answers.
Toodles!